I'm rather critical when it comes to the Marvel Cinematic Universe, I am. I love the comics and the individual characters, but the movies just don't do it for me. Most of them are too fluffy with not enough substance, or in the case of Iron Man, all three are the same movie with different characters. My nagging out of the way, it's hard to deny the accomplishment that Marvel achieved when it brought The Avengers together. They brought together a group of not only the biggest names in Marvel comics, but the biggest names in Hollywood.
So when we first found out about Agents of S.H.I.E.L.D., fans minds started to wander about the inclusion of some of the MCU characters. With the ending of the second episode, we got our first real cameo in Nick Fury. Now while it would be cool to think that Jeremy Renner, or Robert Downey Jr. might be up for an appearance. I personally don't think it's in the cards. So let's take a look at 10 characters from the Marvel Cinematic Universe that we'd love to see.
Some spoilers may apply…
In the comics, Crossbones is a mercenary and head of the Skeleton Crew. The team is comprised of several former key henchmen of Red Skull. Crossbones assembled the team as a search party to locate their boss and during the Civil War event, it is Crossbones who fires a round into Captain America.
In the MCU however, he is set to appear as Brock Rumlow (his alter-ego, and played by Frank Grillo), an agent of S.H.I.E.L.D. If Marvel and the series' writing team play their cards right, they would use the show to introduce some of these characters. Frank Grillo, a veteran of Prison Break, would fit in perfectly with the cast of show. It would be kind of cool if they gave him an episode as an origins story.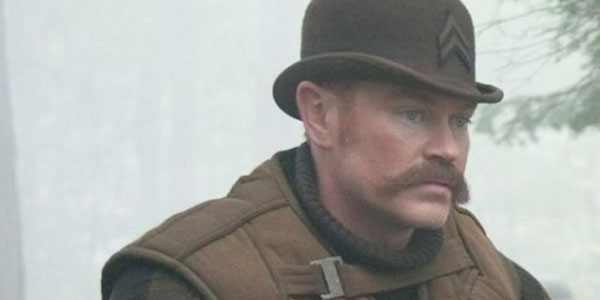 Neal McDonough plays Dugan in Captain America and reprises his role for Agent Carter. As far as where he stands in the Marvel Universe, he's a member of Fury's Howling Comandos, and in his later years gets promoted to the rank of Deputy Director of S.H.I.E.L.D.. Being that he is in his prime during the Second World War, it would be unsure of how he would fit into the series or the rest of the Marvel Universe (if at all). All the same, it would be unwise to believe Dum Dum isn't a crucial part of the organization.
Certainly not afraid of doing television, the Justified and Los Angeles actor would almost certainly be up for reprising his role in a flashback. Or maybe, since Samuel L. Jackson would cost a pretty penny to show up, McDonough could slap on some make-up and play an aged Dugan in his role of Deputy Director in the present day.
8. Falcon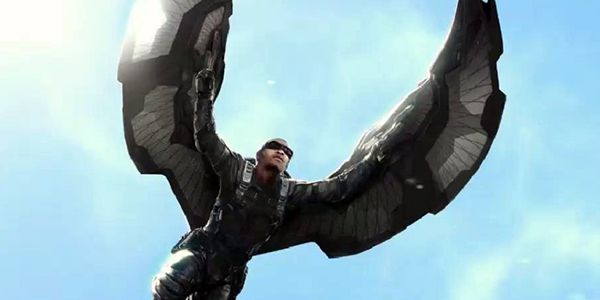 Falcon is looking to make his big-screen debut next April when Captain America: The Winter Soldier hits theatres around the world. Behind only a few, Falcon is one of Marvels first major black characters, and will be the first major black super hero in the MCU. In thecomics, he has endured on-again-off-again runs where he has enjoyed some popularity, but it hasn't been until recently that he has gotten his first major push. In the upcoming Captain America sequel, Falcon is a S.H.I.E.L.D. agent with military training and tactical superiority.
Much like my argument for Crossbones, I think it would be cool to see him in an episode. Even if it wasn't as part of the weeks plot, it might be fun to introduce him through a conversation with Coulson, or giving a tactical briefing for the team's current objective. Using a new character like this will only increase its popularity before going into the big premier.
Erik Selvig, he's a character that was created specifically for the Marvel Cinematic Universe. He has appeared in both Thor, and The Avengers and will be making his return with November's release of Thor: The Dark World. I know his inclusion is a bit of a stretch, but his character has played such a crucial role thus far in the franchise that it is impossible not to bring his name up here. Agents of S.H.I.E.L.D. is about a group of Agents that travel around the world and discover scientific phenomena, so is it that far out of the realm of possibility to believe that there is a place during the course of these super-powered hijinks for Selvig?
Yeah, Stellan Skarsgard is kind of a big name and hasn't made a habit out of appearing on TV like some of the other names on this list, But he was on Entourage, so it has happened before. I'd think it might also be much easier if he's already around doing principal photography on Thor, and he's asked to show up on AoS for a few scenes. His is one of the many great characters, and I really don't think we should count out the possibility of a cameo.
Read more at WhatCulture!
I found this article quite interesting and am sharing it here for you to muse over. I take no credit for the content of this article.
The post Agents Of Shield: 10 MCU Cameos We'd Love To See appeared first on WhatCulture!.
Related articles